River Extras: Things to bring that will make your trip a little better
Figuring out what to bring on a river trip can be tough. Following the pack list is a great place to go for the essentials, but there are a few things not on the pack list that might make your trip a bit more spectacular.
Rain Gear
Okay this is cheating a bit because it's on the pack list, but you are going to want a rain jacket and rain pants.  It's the most common thing people don't bring and wish they had. You may say "it doesn't rain in the desert" or "I checked the forecast," and be tempted not to bring a raincoat, but the desert environment of Dinosaur National Monument means that while storms are few and far between, the place seems to give up when it starts to rain and the sky bursts into a biblical downpour, sometimes lasting for hours. However, the Monument is kind to its guests, understanding that you are now cold and wet and as a thank you, it often cries waterfalls down the steep sandstone, easily one of the most beautiful things you have ever seen. A good raincoat and pants, not a poncho, will make it more pleasant for you to enjoy the uncommon beauty of the monument.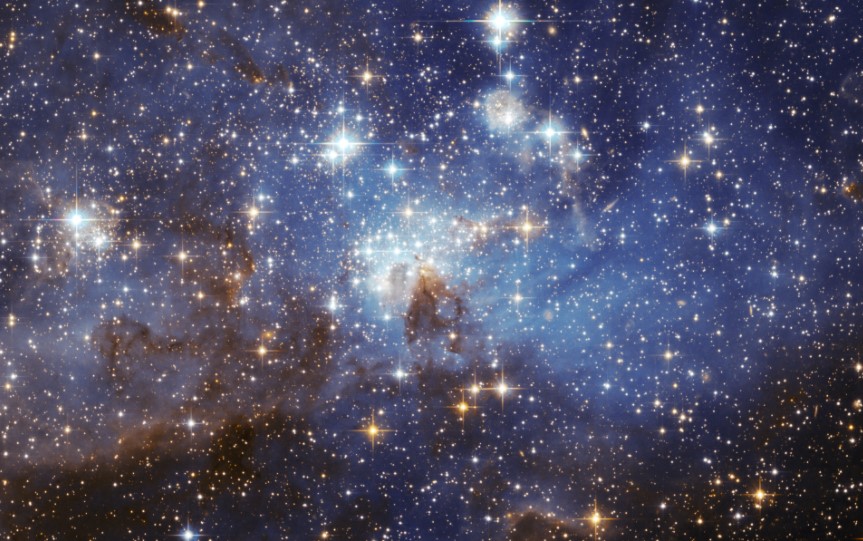 A Star Map or Book of Mythology
Dinosaur is the darkest national park or monument in the country, the canyon walls stretch high above, pointing at a billion stars you've never seen, twisting your mind towards a story you half remember of a Greek Myth.  A Star Map or book of myths will help you remember these stories and identify which stars belong to each constellation.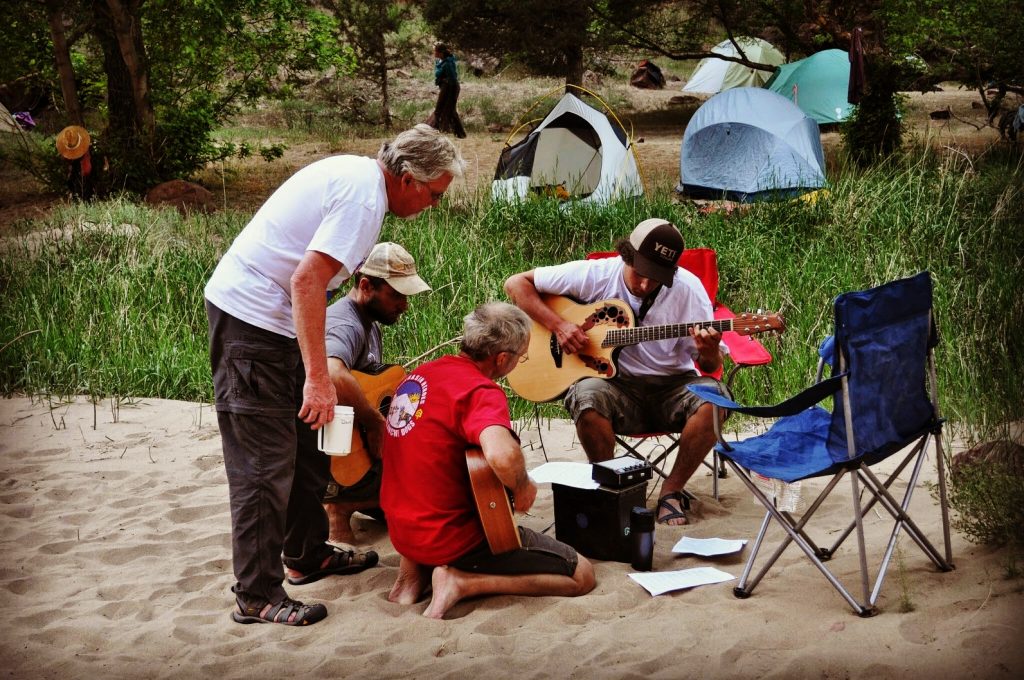 Musical Instrument
Instruments are a wonderful addition to a campfire. If you have a case you are comfortable putting it in we can find a way to waterproof most things… maybe not a cello, but bring along your guitar, trumpet, ukulele or violin and serenade us for an evening. Don't worry about your skill level either, everything sounds better next to the river.
Pro Tip: Bring along a song book with lyrics and notes just in case you forget the words- remember, there won't be any internet.
Music's not your thing?  Bring along whatever you happen to be a lover of poetry, prose, watercolors or interpretive dance. Seriously, we have had guests read poems at the fire for hours. You'll have a captive audience so give us a show!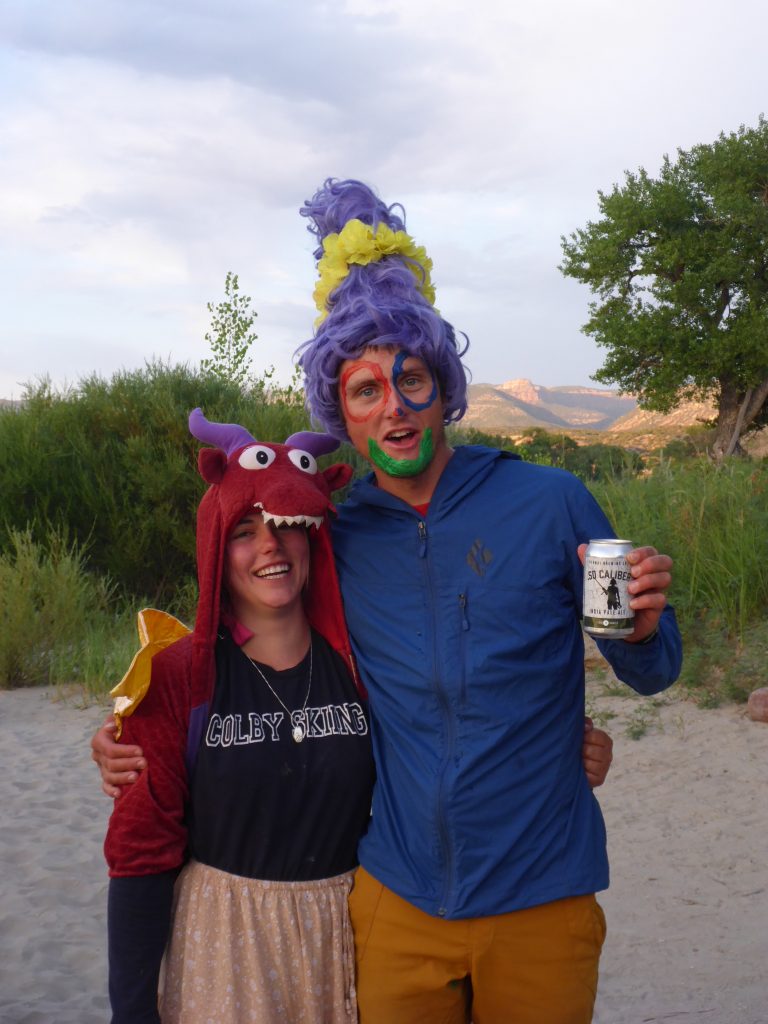 Dress Up
Huh? Yep, costume parties are known to happen, so if you've recently found a velvet green trench coat with matching tutu at your local thrift store, bring it along. You might have the opportunity to show it off. If you aren't a costume person, or don't have one, don't worry about it! Your guides will likely have a stash to share.
 Volleyball/Frisbee/Soccer Ball
Many of the camps and beaches along the way are perfect for a game of ultimate Frisbee, or a make shift game of Volleyball. If there are a few minutes to kill, you'll likely be able to coerce at least a few guides to play with you. Just be careful not to lose the ball in the river, and be ready for some serious smack talk from the guides.
  Anything you think you might want
While this is a backcountry trip it isn't a backpacking trip. If there is anything you are on the fence about bringing, feel free to ask, but chances are we will tell you to bring it along. The boats are blessed with Mary Poppins Magic, so trust us, we can find a place for it.
---